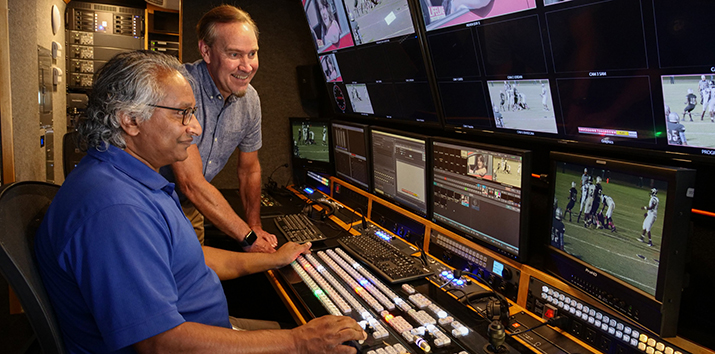 Thank you for watching EPlusTV 6!
In 2004, Jackson Energy Authority launched EPlusTV 6 as a local origination station to showcase Jackson, Tennessee. Built on the EPlus Broadband fiber-to-the-home network, EPlusTV 6 brings LIVE telecasts and streaming to you – all the ways you want to watch.
From our video production crew filming on-location to the cable TV service in your home, or the online video experience on your mobile device - the EPlus Broadband fiber network brings it all to life.
---
Our Programming:
EPlusTV channel 6, 206HD is home to our long-running talk show "6 in the City", and special events like "Friday Night LIVE High School Football" and the "Miss Tennessee Volunteer Scholarship Pageant". Learn more about all our shows and view the schedule.
Live Events
Local Talk Shows
Local Music/Entertainment
Local Church Programming
Local High School Football
College Basketball
MLB Games
---

Our Community, Our Home:
At the heart of EPlusTV 6 is our community – Jackson, TN. Located in the middle of West Tennessee, our station is committed to spotlighting the many talented people with great accomplishments and memorable experiences. Look for us to deliver insights on the stories behind the people and places that make up the community we call home.
6 in the City
Sports Hall of Fame
School Board Meetings
County Commission Meetings
City Council Meetings
Miss Tennessee Volunteer Scholarship Pageant
EPlusTV 6 Special Presentations
Downtown Christmas Parade
---

Service to our Community:
EPlusTV 6 is committed to connecting our community. Our programming is focused on a deeper look at the impact of local events. Here you'll find an interesting discussion with people you know and entertainment from right here at home.
EPlusTV 6 is owned and operated by EPlus Broadband, a division of Jackson Energy Authority.